Dieses Archiv enthält alle Reviews der CDs, welche in der Lauschbar-Geschichte als auch in der mit der KW 2012-50 eingstellten Rubrik 'CD der Woche' vorgestellt wurden.
CD-Rezensionen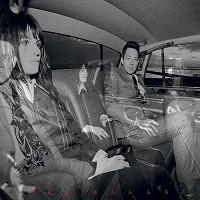 The Kills
Blood Pressures
Domino
1.4.2011
Genre:
Blues/Garage Rock
CD der Woche 2011-15
Das seit 2001 existierende Duo, bestehend aus der US-amerikanischen Sängerin Alison Mooshart und dem Londoner Multi-Instrumentalisten Jamie Hince, schert sich nicht so sehr um das schnelllebige Musikgeschäft und lässt sich zwischen zwei Alben gerne mal drei Jahre Zeit. So auch für das neue, vierte Album, was freilich auch mit daran lag, dass Alison zwischenzeitlich zwei Jahre mit The Dead Weather auf Tour war und 2 Alben veröffentlichte (s. Archiv), und sich in der Zeit zu einer der aufregendsten Rock-Sängerinnen der Gegenwart entwickelt hat. Die Erfahrung mit The Dead Weather hat denn auch hörbar auf den Sound des neuen Kills Album abgefärbt: weniger Punk, dafür mehr Blues. Geblieben ist die verruchte und fiebrige Athmosphäre. Einmal mehr verstehen sie es, ähnlich wie die Black Keys, mit minimalistischer Instrumentierung unheimlich dichte und intensive Stücke zu inszenieren. Mit "The Last Goodbye" ist zum ersten Mal auch eine ausgesprochene Ballade dabei.
Wer das Duo noch nicht kennt, aber die beiden o.g. Bands kennt und mag, sollte hier mal reinhören ...
"Satellite" vom Album anhören