Dieses Archiv enthält alle Reviews der CDs, welche in der Lauschbar-Geschichte als auch in der mit der KW 2012-50 eingstellten Rubrik 'CD der Woche' vorgestellt wurden.
CD-Rezensionen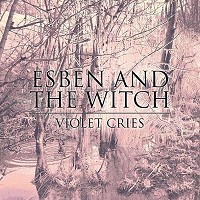 Esben And The Witch
Violet Cries
Matador
28.1.2011
Genre:
Psychedelic Wave/Post Rock
CD der Woche 2011-13
2009 haben The XX das Shoegaze-Revival mit prägenden Frauenstimmen in Gang gesetzt, 2010 folgten Warpaint, und in diesem Jahr nun also das Debüt-Album des Trios aus Brighton, das sich nach einem dänischen Gruselmärchen benannt hat. Bandname und Albumtitel deuten darauf hin, dass es noch etwas düsterer zugeht als bei den vorgenannten Bands. Ruhigere Passagen aus verhallten, elegischen Gitarren, langsamen Tribal Beats und sirenenhaftem Frauengesang werden nach spannungssteigerndem Crescendo in wuchtige Gitarren-Noisewände überführt (an denen Post-Rock-Bands wie Mogwai ihre helle Freude haben dürften), um nach dem Höhepunkt wieder in erschöpfte Entspannung zurückzufallen. Exemplarisch sehr schön am imposanten Opener zu hören.
Stilistisch und von der Stimmung her etwa zwischen den frühen The Cure und dem letzten Album von Portishead. Zum Vergleich mit letzterem trägt nicht zuletzt Sängerin Rachel Davies bei. An den teilweise etwas spröden Charme ihrer Stimme musste ich mich erst gewöhnen, letztlich passt sie aber sehr gut zu der gespenstigen Athmosphäre des Albums ...